Finnish: Keisarikärpässieni
Swedish: Kejsarflugsvamp
Norwegian: –
German: Kaiserling, Orangegelber Wulstling
Sci.Syn.: VOLVOAMANITA CAESAREA, AMANITA CAESAREA F. LUTEA, VENENARIUS CAESAREUS, AGARICUS CAESAREUS, AMANITA AURANTIA, AGARICUS AUREUS amm…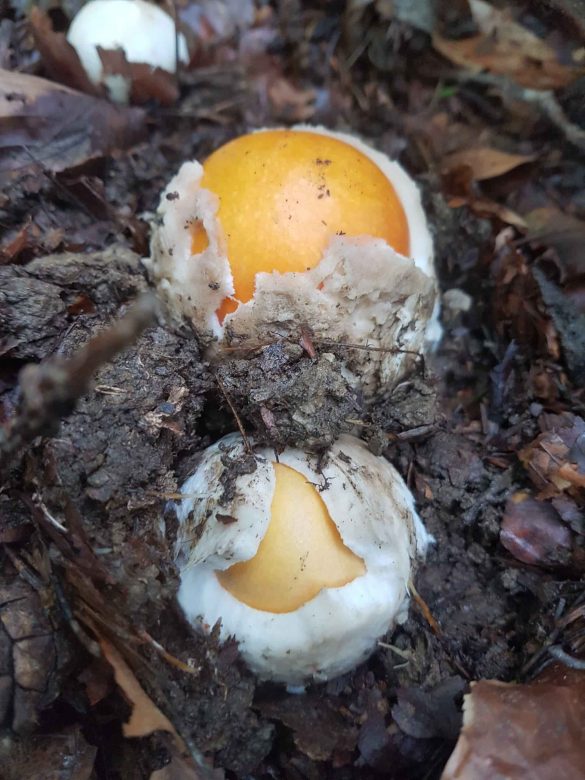 height: 7 – 17 cm
cap diameter: 3 – 12 cm
colours: yellow to red-orange cap (like a fly agaric without scales)
characteristics: young specimen are completely covered in velum
habitat: deciduous forest, mixed forest, parks
smell: pleasant, nutty
consumption: edible (raw)
Description
This is a very elusive delicates from the Amanita family – the caesar's mushroom. This representative can usually be found in southern and parts of Europe and is not typical for Scandinavia. However to rehabilitate the poisonous Amanita family we want to mention this highly sought after mushroom here as well. Amanita caesarea ranks upon the most expensive and exquisite mushrooms in the world.
The young specimens are completely covered in the velum and it can have an appearance like hatching from an egg. It can easily be mistaken for a red fly agaric or also a death cap which makes it delicate to pick. However, finding one is a special moment in every mushroom hunters career. And with an on going shift in the continental climate we may see this delicacy sooner or later more frequently in the northern realms.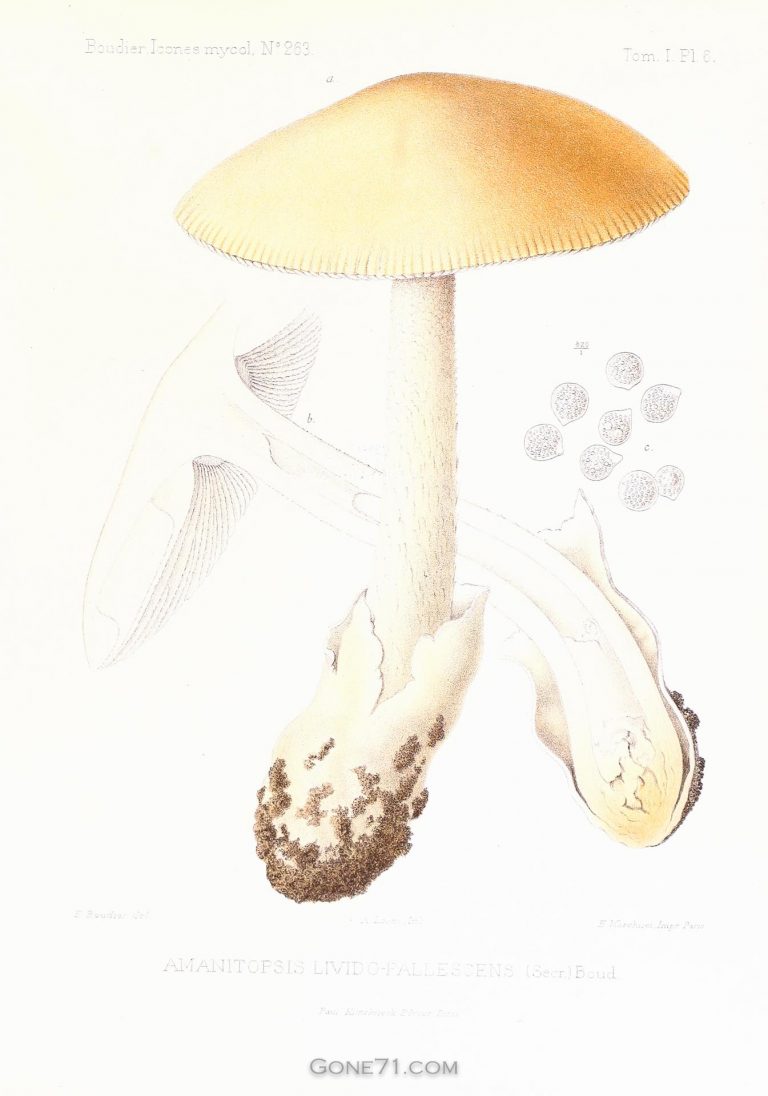 Lookalikes
Amanita muscaria (Fly agaric)
Notes
Caesars mushroom is not common throughout the northern countries. However, since this is one of our absolut favorites we wanted to include it here. Be aware that this mushroom is strictly protected in some countries so make sure to be aware of the local rules.
Notes for cooking: This mushroom is one of the view that is considered a delicacy when eaten raw with olive oil. In other recipes they are sliced very fine and fried in butter or olive oil.
We have compiled this overview with the best of knowledge and belief, but do not claim to be complete and reserve the right to make errors.
Learn more about poisonous mushrooms and mushroom poisons here
↓↓↓