"All the mushrooms" is a composition of hundreds of different mushrooms. The original graphic illustrations come from Emile Boudier's famous work "Icones mycologicae ou iconographie des champignons de France" from the beginning of the 20th century.
The individual drawings are each a work of art in their own right and impress with their attention to detail and accuracy. Considered the best of his time, Boudier's illustrations remain contemporary and beautiful to look at.
In the project "All the mushrooms" from our "digital foraging" series, we used all the mushrooms from the first two volumes (of a total of 3) respective the plates 1 – 421 of his main work.
High resolution print
The full-resolution of the composite is 12000 x 18000 pixels. Large-scale poster prints and wall decorations are easily possible.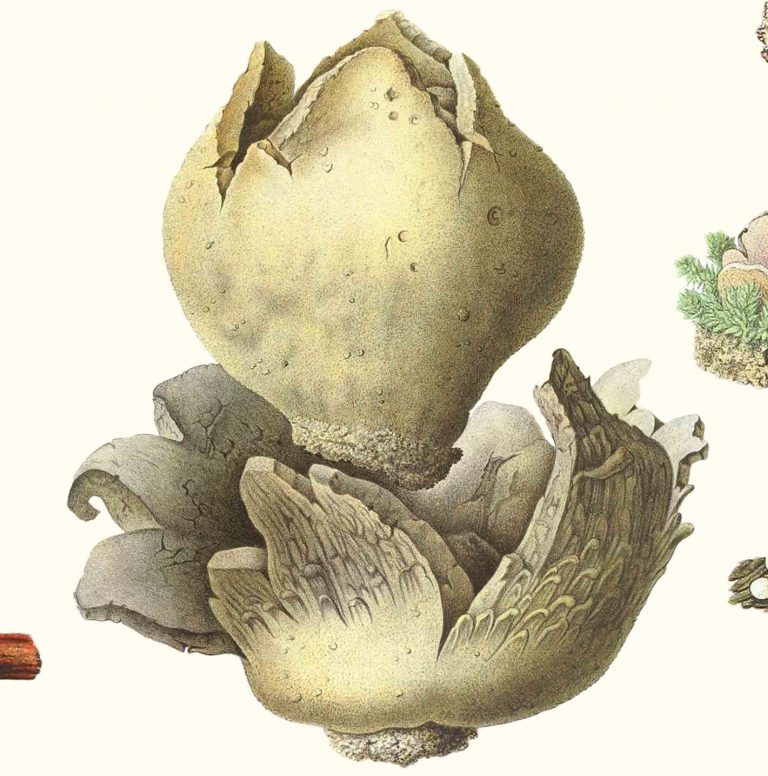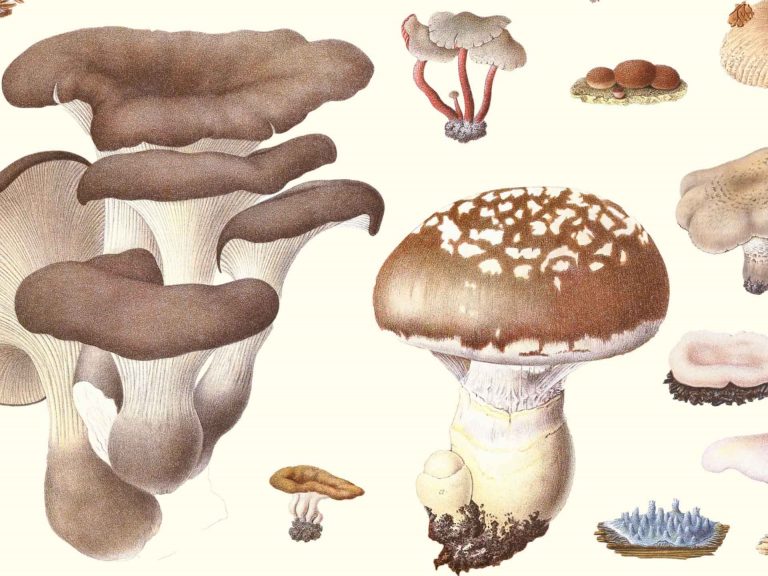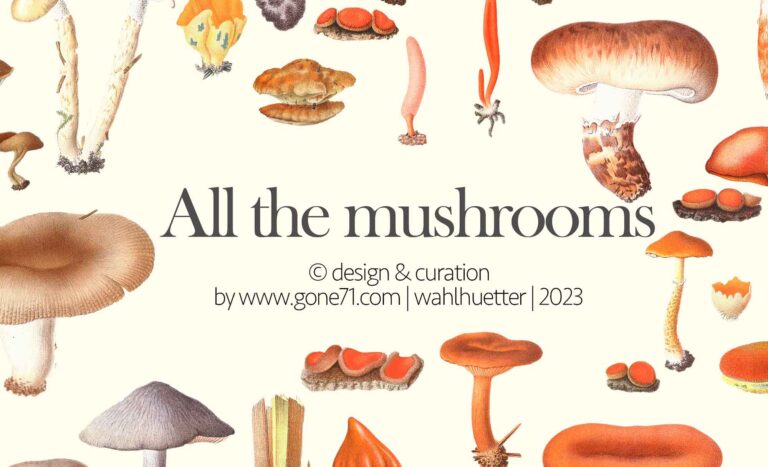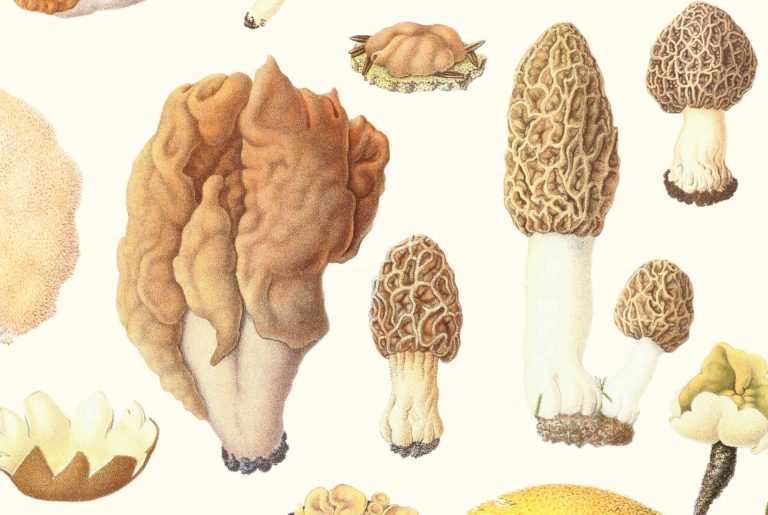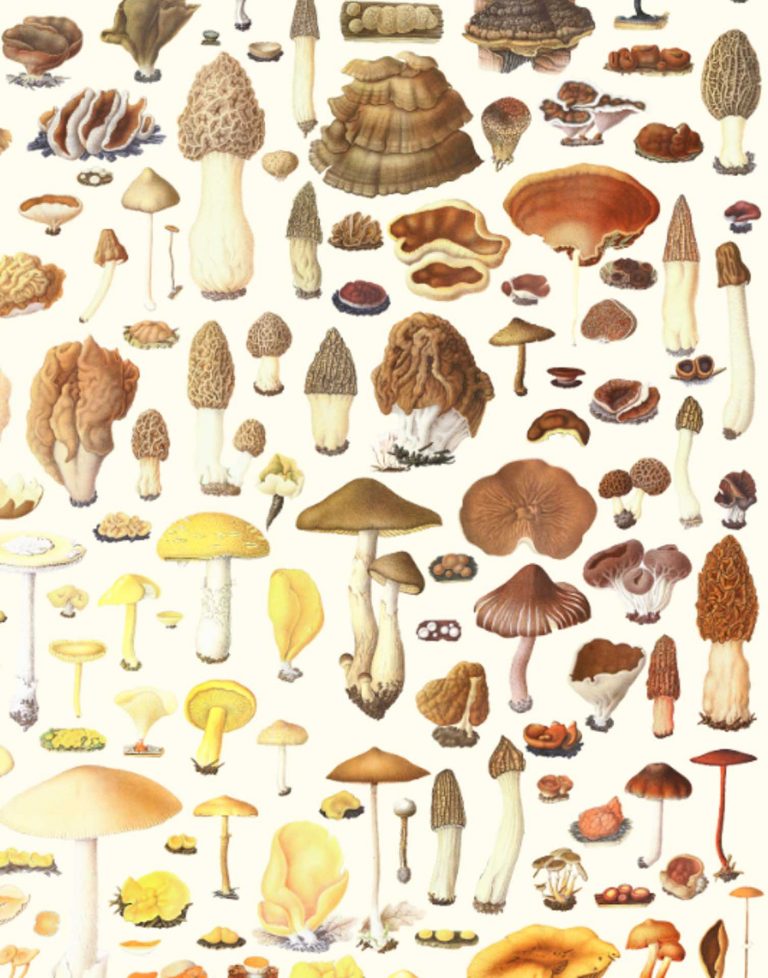 Poster variation
We have created two more compositions that show fewer types of mushrooms, but give the selected mushrooms more space.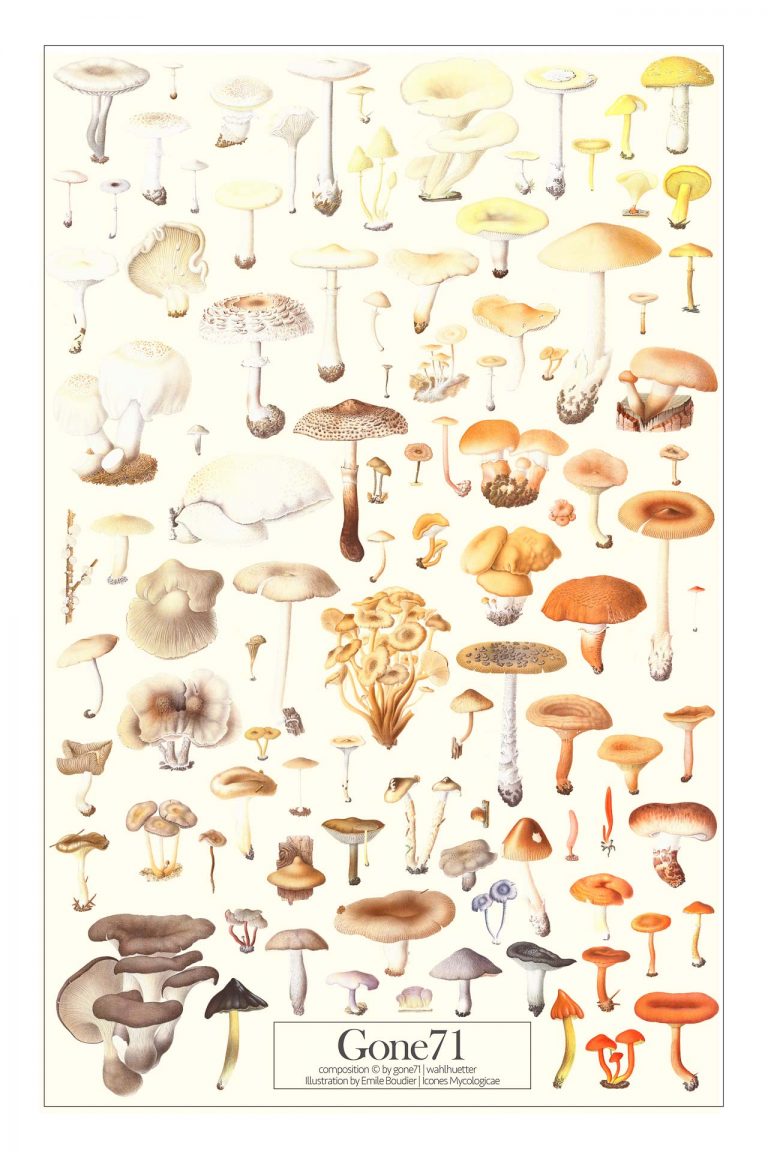 "Digital foraging"
Introducing "digital foraging", my latest project that delves into the vast and untapped world of digital information. With a sheer endless amount of historic images and resources available online, the possibilities are endless. The artwork you see here is a perfect example of what can be achieved through "digital foraging".
Unfortunately it takes much more than just a quick search to get the results you see here. It takes hours of research, technical know-how and a keen eye to find the right images, in the right resolution, and format. And that's just the beginning. The real work starts with processing and manipulating the images to create something new and unique.
Personally, I perceive the pursuit of historical depictions of marine life, fungi, birds, wild fruits or other related subjects as digital foraging, entailing extensive searches across scientific databases and centuries-old records.
For me, this is what "digital foraging" is all about. The excitement of discovery and the satisfaction of creating something new and beautiful from what was once forgotten. It's also a modern take on the traditional art of foraging, and I can't wait to see what else can be found in the vast depths of the digital world.
The original Illustrations of Emile Bourdier
The original work by Emile Boudier "Icones mycologicae ou iconographie des champignons de France, principalement Discomycètes" includes 600 watercolor plates, each of which is a small work of art. Each mushroom was usually shown in several views on one page.
Of course, the work does not include all mushrooms known today. But if you're not exactly a mycologist, you'll find pretty much all common edible mushrooms and also toadstools that you can encounter in everyday life in Europe.
However, the scientific terms and classifications that Boudier used are no longer up-to-date and in depth research is required to correctly assign many of the illustrations.
Below I would like to give some examples of the original drawings used here.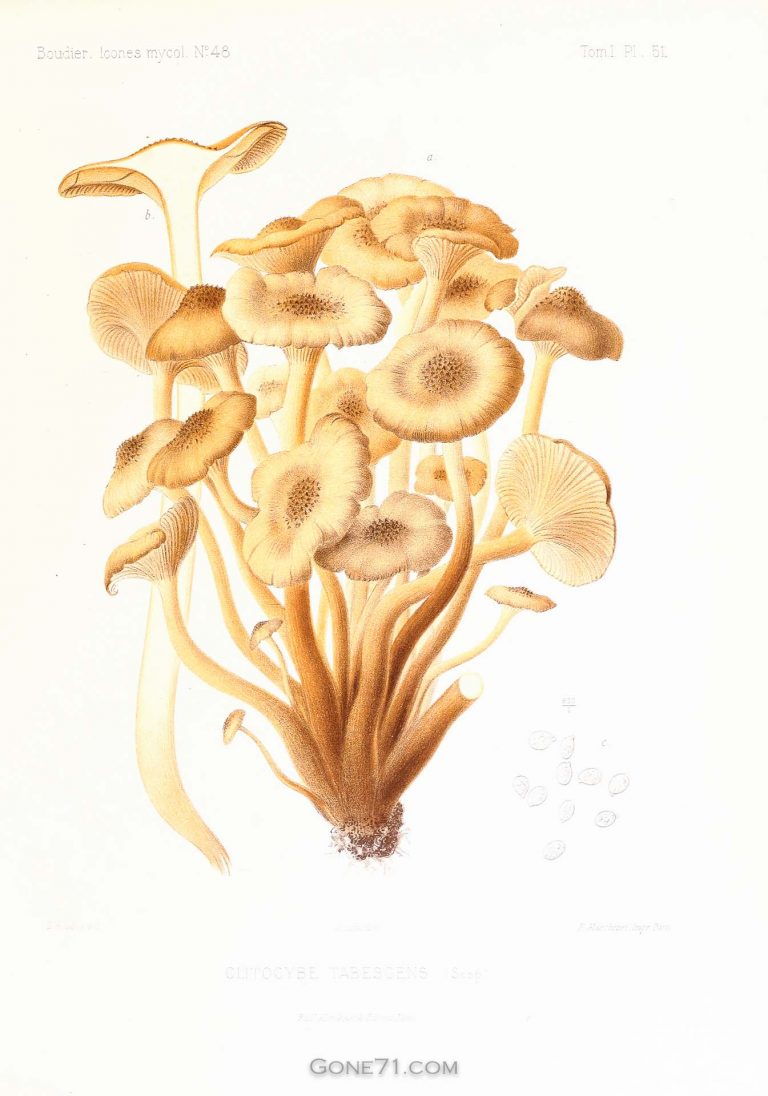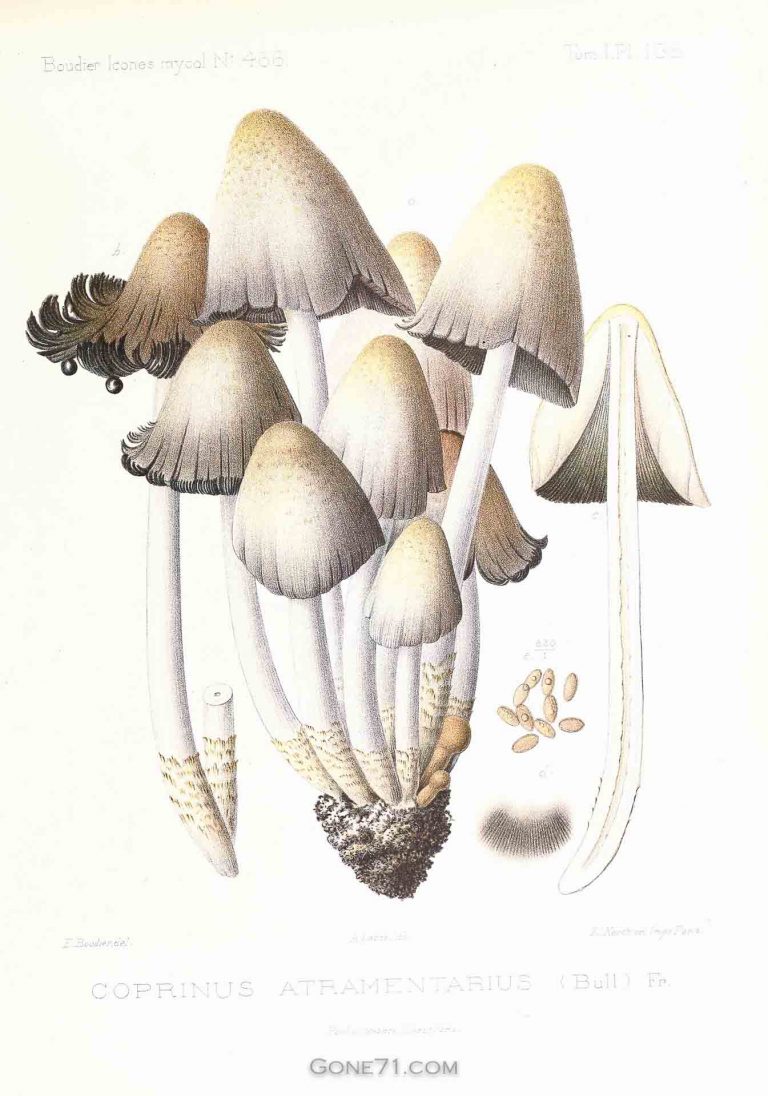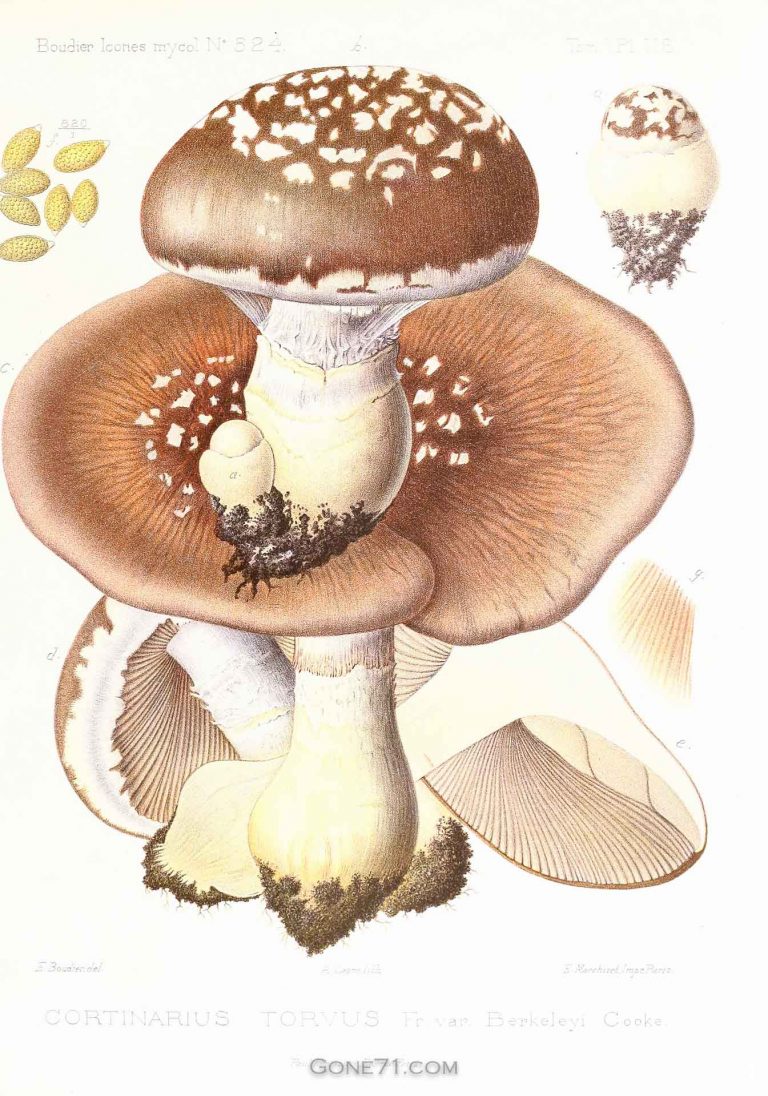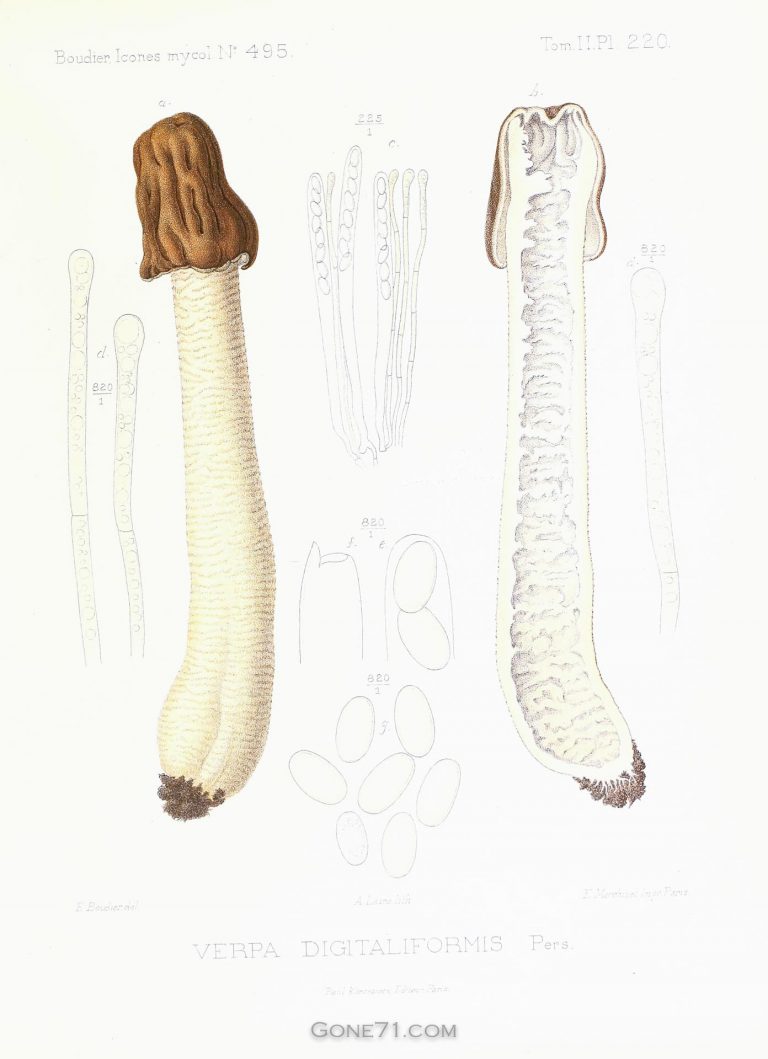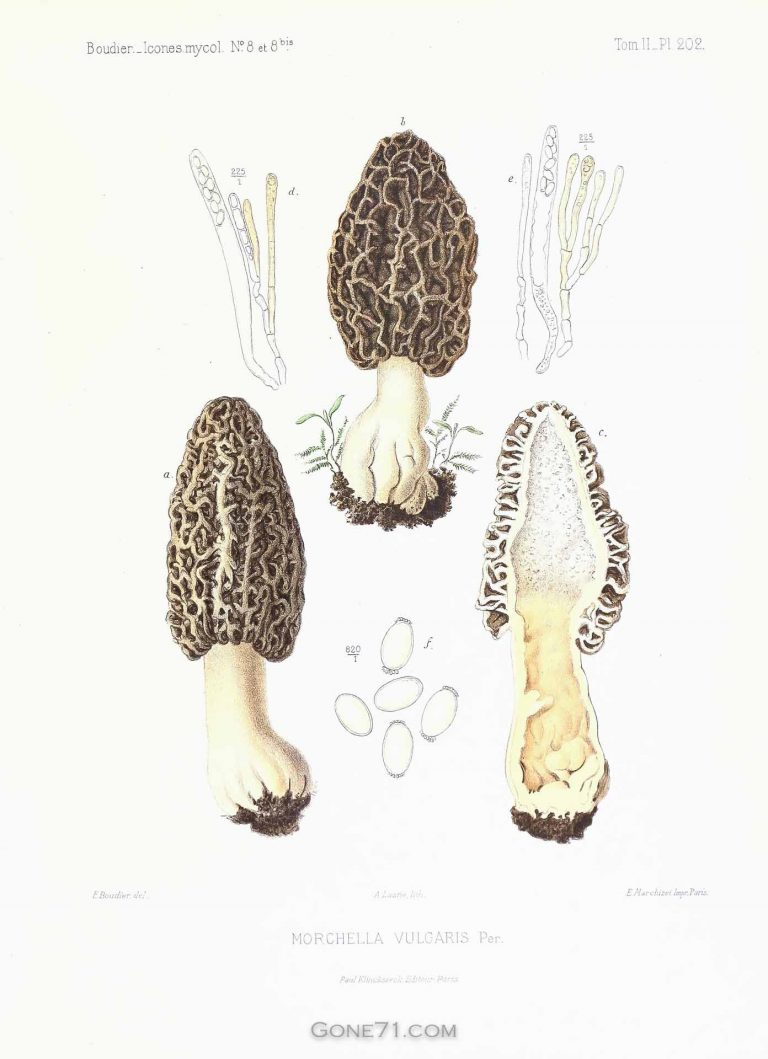 Let us know what you think of these images and feel free to give us suggestions on which topics we should delve into next.