Finnish: Osterivinokas
Swedish: Ostronmussling
Norwegian: Blågrå østerssopp
German: Austernpilz, Austernseitling
Other Scientific Names: DENDROSARCUS OSTREATUS, CREPIDOPUS OSTREATUS, AGARICUS OSTREATUS, CLITOCYBE OSTREATA, PLEUROTUS OSTREATUS SUBF. GLANDULOSUS, PLEUROTUS OSTREATUS F. SALIGNUS, PLEUROTUS OSTREATUS F. SUBALUTACEUS, amm…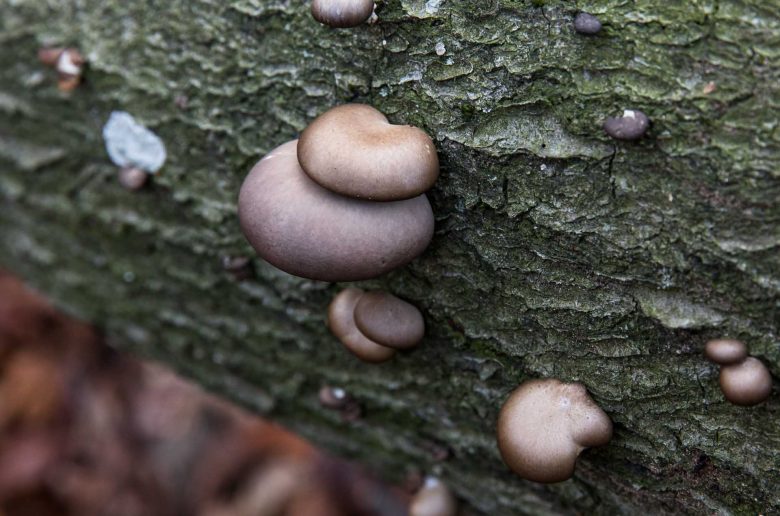 Description
Most people might recognize oyster mushrooms from the shelves of their nearby supermarket. As one of the worlds most cultivated mushrooms it is a widely distributed agricultural product and especially popular in China and other Asian kitchens. Only few are aware that in its wild form it is widely distributed throughout Europe and the Northern countries.
The cultivated form varies from the wild form mainly in its lighter colour. While wild oyster mushrooms need temperatures to drop below 0° C to thrive, they are conveniently available in supermarkets throughout the whole year. They are also fairly easy to self-cultivate at home with special grow-kits that can be purchased in the internet. So for those, who do not want to rely on seasons or simply do not have access to the right type of forests you can always opt for the easy way. That said, in our experience foraging your own food makes your meal taste much better. So for those who like to roam the forests in late autumn and winter
In the wild you can find this mushroom usually on trees of hard wood respective deciduous trees as beech or oak. As decomposers they affect mostly deadwood. Usually you can find them in yielding clusters with various fruiting bodies.
Lookalikes
Oyster mushrooms are fairly easy to identify and have to our knowledge no poisonous lookalikes in Europe. They can be confused with other species from the Genus Pleurotus as the Lung Oyster (Pleurotus pulmonaris), the Velled Oyster (Pleurotus dryinus) or the Branched Oyster (Pleurotus cornucopiae).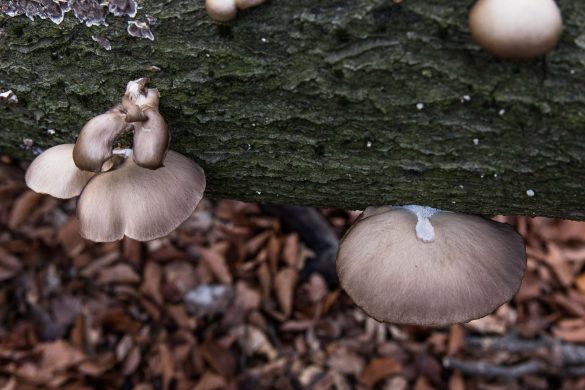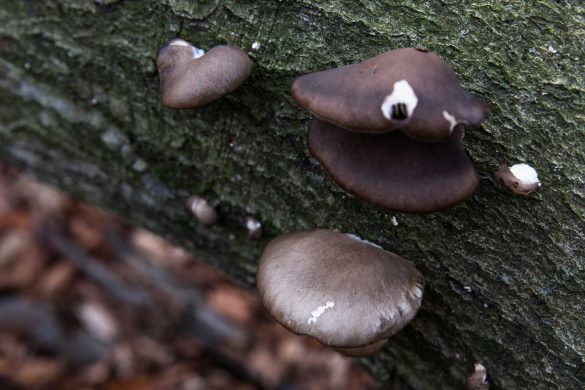 Notes
Notes for cooking: For kitchen use we recommend younger specimen since older oyster mushrooms tend to get though. They are excellent for drying and you can also process them to powder. The texture of the firm flesh is often compared to tender meat and is very suitable for vegetarian and vegan kitchens.
We have compiled this overview with the best of knowledge and belief, but do not claim to be complete and reserve the right to make errors.
Learn more about poisonous mushrooms and mushroom poisons here
↓↓↓