Finnish: Jättiseitikki
Swedish: Jättespindling
Norwegian: Kjempeslørsopp
German: Schleiereule, Blaugestiefelter Schleimkopf
Sci Syn.: CORTINARIUS TORVUS VAR. BERKELYI, CORTINARIUS VARIICOLOR, PHLEGMACIUM PRAESTANS
height: 4 – 16 cm
stem diameter: 1 – 6 cm
cap: 4 – 15 cm
months: July – October
colours: brownish purpl cap, white (bluish) stem
characteristic:  rare, greasy cap, white velum remains on cap
habitat: moist deciduous forest, beech, oak, hazelnut
taste: mild
smell: pleasant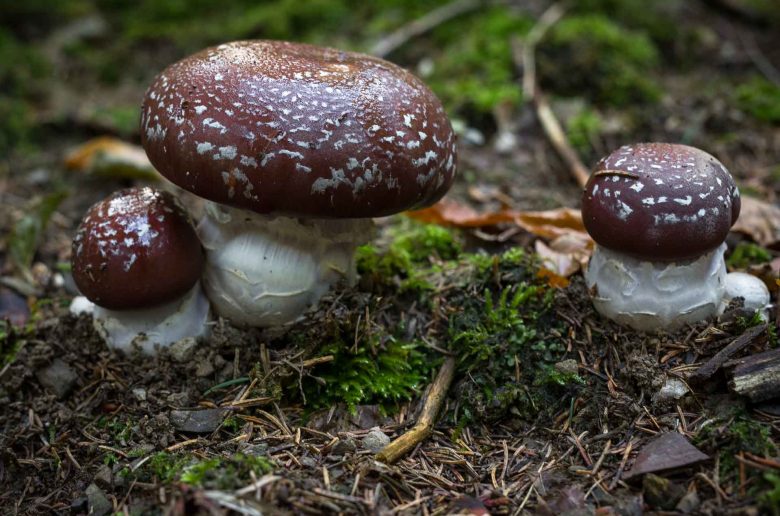 Description
As the name suggests, the goliath webcap (Cortinarius praestans) can take on stately proportions. The massive stems and meaty hats guarantee a rich meal. However, these mushrooms are very rare in many areas and under protection in some countries.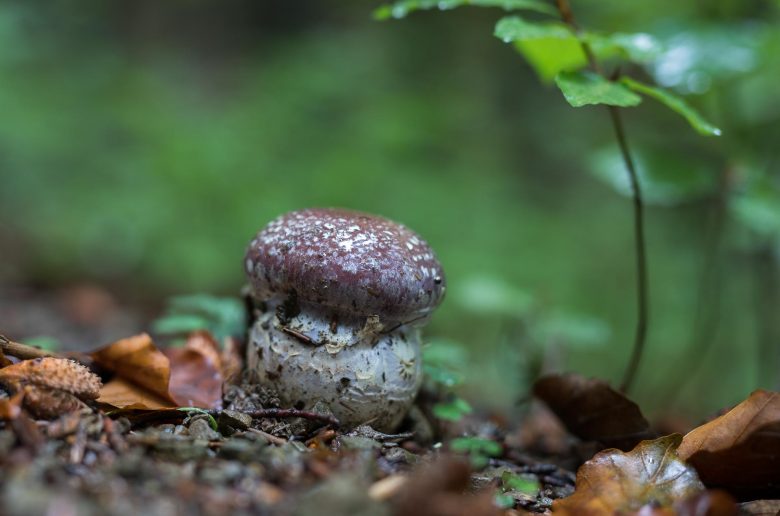 Lookalikes
This mushroom is mainly confused with other often very poisonous webcaps (Cortinarius spp.) e.g. as the gassy webcap (Cortinarius traganus) but also with edible species as the violet webcap (Cortinarius violaceus). Since there are many poisonous species in the genus Cortinarius this mushroom should only be collected by experienced foragers.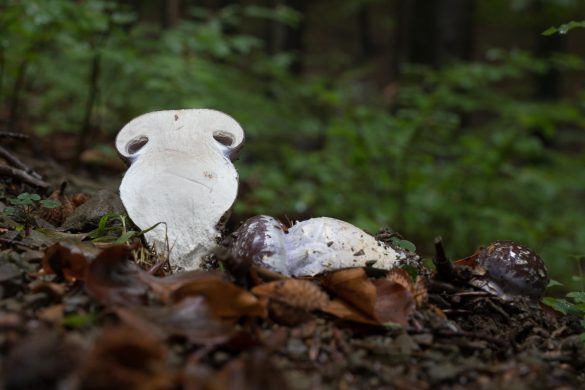 Notes
Notes for cooking: In some Central European countries as France or Switzerland this mushroom is sold on markets and considered a top edible mushroom.

Because of its thick meat and taste, some even compare it with porcini mushrooms. Whatever your opinion, the mushroom is definitely tasty, but should only be collected with extreme caution due to its many poisonous relatives. It is protected in some areas.
We have compiled this overview with the best of knowledge and belief, but do not claim to be complete and reserve the right to make errors.
Learn more about poisonous mushrooms and mushroom poisons here
↓↓↓