Finnish: Nokirousku
Swedish: Sotriska
Norwegian: Sotriske
German: Mohrenkopf-Milchling
Eng. Syn.: Velvet milk cap
Sci Syn.: Lactariella lignyota
height: 5 – 15 cm cm
hat: 5 – 15 cm
trunk diameter: 1 – 3 cm
months: June – November
colours: white lamella, brown-black cap and stem
characteristic: white milk
habitat: spruce- and coniferous forests
taste: mild, pleasant
smell: neutral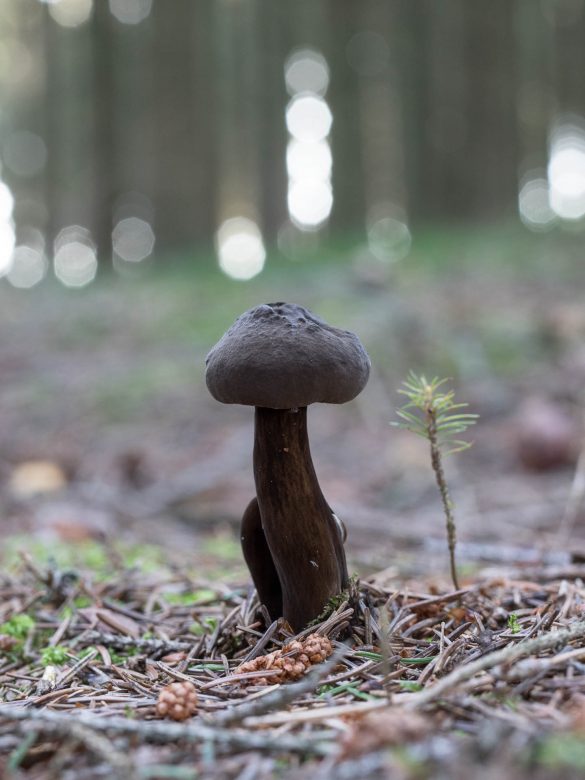 Description
Thevelvet milkcap has a very dark brown almost black appearance with a slight tip in the middle of the cap. The edge is usually a little lighter. In contrast, the lamellae are initially completely white, but become slightly yellowish with age.
Lookalikes
This mushroom can be confused with other non edible species from the Leccinum family as Lactarius picinus (dark flesh) or Lactarius azonites (lighter colour and thicker flesh).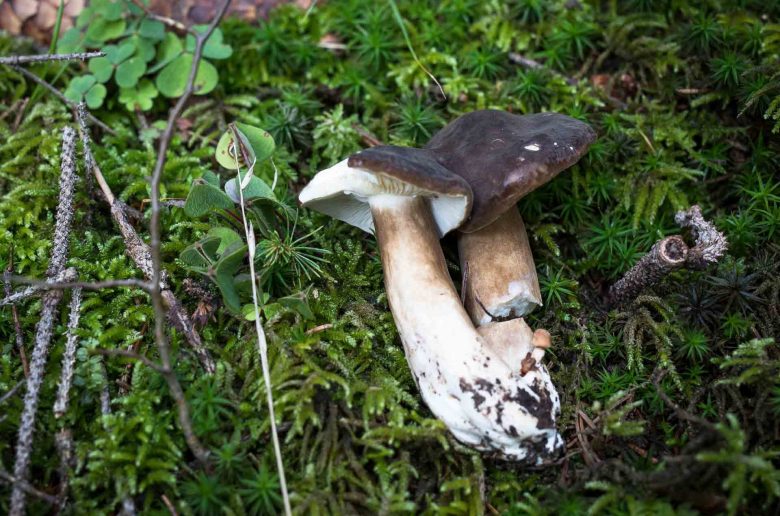 Notes
Velvet milkcaps are among the best mushrooms out there and highly underrated. Due to their contrasting appearance and the velvety surface, they are a unique phenomenon among the wild mushrooms that we like to collect.
We have compiled this overview with the best of knowledge and belief, but do not claim to be complete and reserve the right to make errors.
Learn more about poisonous mushrooms and mushroom poisons here
↓↓↓