Whales are among the most fascinating creatures under the sun and seeing them live is on the top of many bucket lists. Norway is a great place for an encounter with these humble beings and there are many different species to look out for. We have encountered whales on various occasions and places and we want to share our experiences so you can prepare yourself to do the same.
A whale safari is obviously one way to possibly get a close look on a fin or fluke and there are several operators running touristic ventures. However, if you are patient and have a bit of time you might have your unique whale experience all on your own.
Which whales can you encounter in Norway?
There are many different whale and dolphin species that you can encounter in Norway. Sperm whales are among the most famous species and usually the target for organized whale watching tours in Vesterålen just north of Lofoten. The most common whale species are the Harbor Porpoise, which can also be observed quite frequently from the shore. These whales are among the smallest in the world and many mistake them for dolphins. They live mainly in coastal areas with a widespread distribution throughout the Norwegian coast and fjords.
For many people Orcas are the most exciting species to be encountered. Here, too, there are whale watching offers depending on the season, but with a little luck you can even watch Orcas from the shore.
Other species include pilot whales, humpback whales, minke whales and white beaked dolphines. If Svalbard is also included, the variety of whale species is even bigger: In the waters 1000 km north of mainland Europe, fin whales, belugas, narwhals, bowheads and even blue whales are also regular visitors.
Common whales in Norwegian coastal areas

Sperm whales
Sperm whale / cachalot
[Physeter microcephalus]
Nor.: spermhval
Region
Nordland/ Vesterålen
Harbor
Andenes / Stø
Best time to observe
Year round
Orca
Humpback whale
Pilot whale
Minke whale
White beaked dolphins
Harbor porpoise
Why are ther so many whales in Norway?
Herring is one of the main sources of food for many species of whales and Norwegian waters are full of them. The climatic conditions and the abundant food supply attract thousands of whales off the coast of Norway every year. While orcas and humpback whales in the area around Tromsø and the Lofoten are regulars at the herring feast in the winter months, sperm whales have high season during the summer months in Bleik canyon near Andenes. While sperm whales can be seen in this area all year round, they are particularly numerous and active in summer. Unlike most other whale species in Norway, sperm whales specialize in prey such as giant squids which they hunt in the depths of the canyon.
Small whale species like the harbor porpoise can be seen all year round and are very common. They feed on smaller fish such as herring or cod and are present almost everywhere along the coast.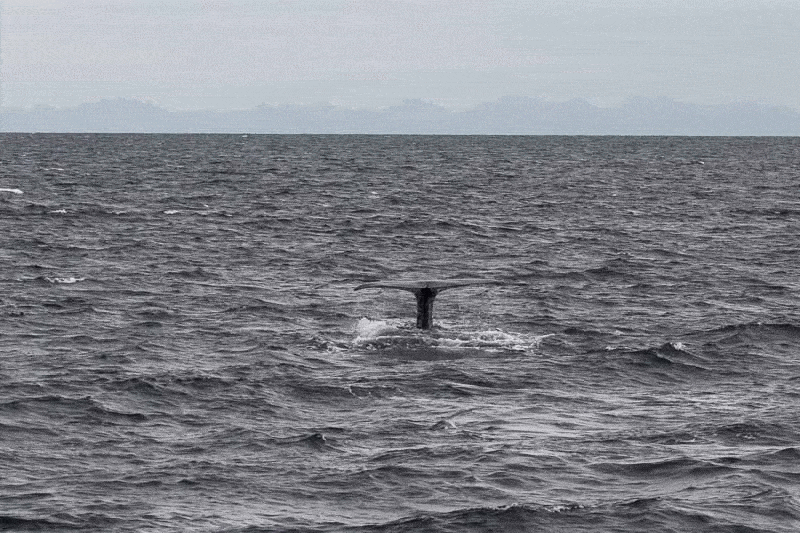 Is taking a whale watching tour worth it?
Well, we say it depends. There are many whale watching tours around Tromsø and Vesterålen. Some guarantee whale sightings with a 100% probability and in the rare case that not a single whale can be spotted, you often get the opportunity to be on board again without additional coast on one of the next tours. In principle a promising and fair offer.
The high whale encounter is due to modern technology. With the help of special underwater microphones and sonar, the sea is searched for these giants. A quasi-guaranteed whale watching for a little over 100 euros sounds very reasonable. Unfortunately, the reality is often not quite as rosy as one might think. Whale watching tours last several hours and most of the time you will actually see one or the other fin but not much more. The reality, however, is that this one fin often stays in far distance. Spotted is spotted and for the statistics a quick glance is enough to confirm a whale sighting. That does not mean that great encounters cannot occur, from our personal experiences, we know that those are more of an exception than the rule. For ethical reasons, observation boats turn off their engines at a certain distance and do not approach the whales further. If a whale decides to come closer to a boat of its own free will, there may well be close encounters. As a rule, however, this rarely happens.
As with all things, it strongly depends on your expectations whether this is something for you. If you want to see a whale once in your life and if you accept to spend a few hours with other tourists in very cold temperatures on a small boat to watch whales mostly from a certain distance, you get exactly that here. Just be aware, that the close up images from the brochures and various websites do mostly not represent the reality.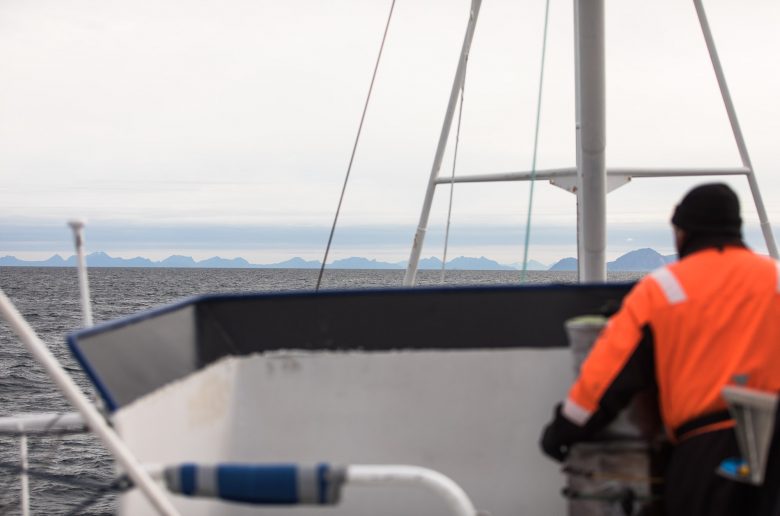 What are the best places for whale watching tours in Norway
The exact places where whales can be seen are always closely related to the food supply. Orcas and humpback whales in particular follow the schools of herring that have been sighted further north in recent years. Local tour operators usually know very well, where whales can be found at any given time of the season and plan the trips accordingly.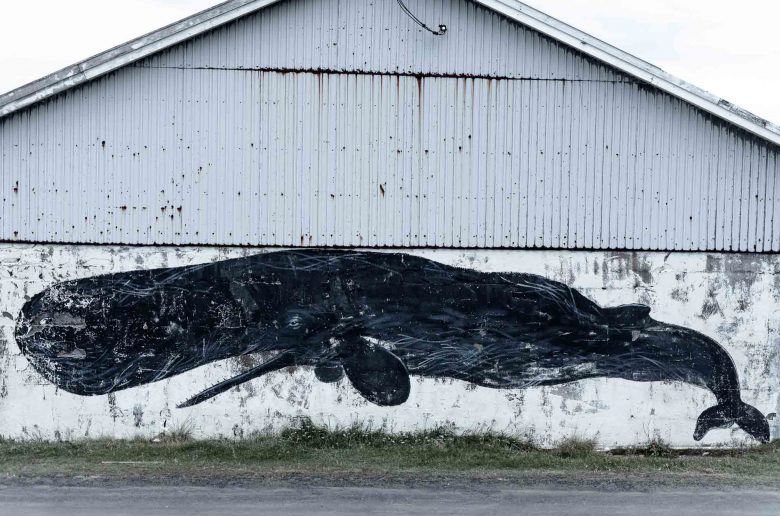 Vesterålen (Andenes and Stø)
One of the most famous places for whale watching tours is the little town of Andenes in Vesterålen. About 15 km off the coast of Andenes the Bleik Canyon drops to about 3000 meters. The extreme depths enable the sperm whales to linger so close to the coast all year round. This underwater canyon is easiest to reach from Andenes but there are also tour offerings from Stø on the Langøya island to the south west. In addition to sperm whales, orcas, humpback whales, minke whales or dolphins are occasionally spotted here on whale watching tours. As a rule, however, it is the sperm whales that are the focus of the touristic offerings in Andenes and Stø. The best season for spotting sperm whales is between June and August.
About 50% of all whale watching tours in Norway start from one of these two destinations. There is also a very informative whale centre with a life size model of sperm whale in Andenes. If you ever make it that far, make sure to give it a visit.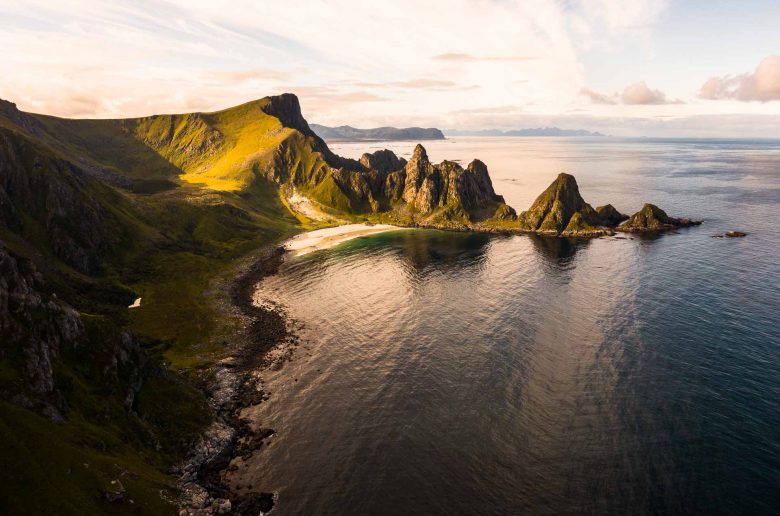 Lofoten
Orcas and also humpback whales roam the Lofoten coastline in winter and during spring. Unlike Andenes, you can find sea kayak tours organized e.g. from Reine (Reine Adventures) where you might encounter whales as well.
Tromsø region
If you are specifically looking for an encounter with orcas, you should head to the Tromsø area suring winter. Every year the world's largest gathering of orcas takes place here. Due to the exorbitant schools of herring, large groups of orcas can be spotted frequently. Short trips and multi-day expeditions are best organized from Tromsø. Some providers even advertise swimming with orcas. A practice that also seems to be popular among the locals. Such adventures are not cheap and while day excursions will be a couple of hundred EUR/USD multi-day tours through the fjords will set you back several thousand EUR/USD.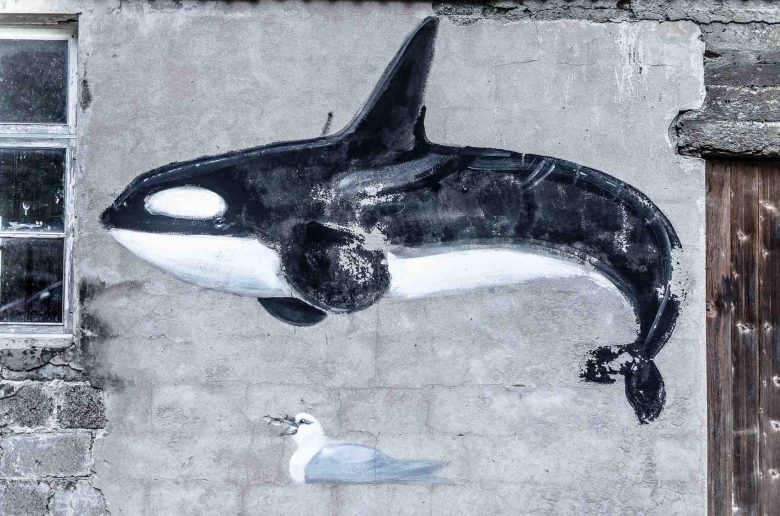 How do organized tours look like?
One of the most popular tour operators is Hvalsafari As in Andenes with over 30 years of experience. Trips by this operator start with a 40 minute visit in the whale museum before heading out to the open waters. In peak season there a several tour offerings a day and we defenitely recommend to book your trip one or two days in advance. The actual boat trip can take up to 4 or 5 hours, depending how difficult it is to locate the whales. Warm clothing is defenitely recommended even in summer since temperatures at open sea can be chilly. Unlike tours in RIB boats the bigger boats from Hvalsafari and other operators feature indoor areas and eventually even hot drinks. However, you are also more likely to get sea sick than in RIBs if the conditions are rough.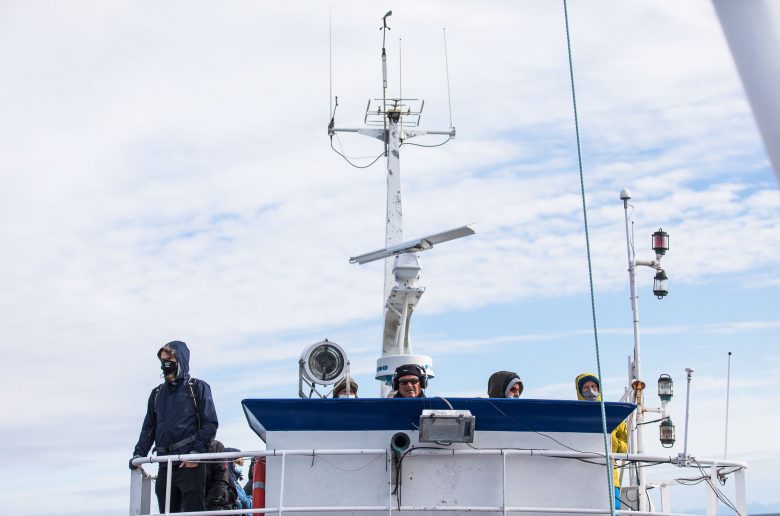 What is the best time for a whale watching in Norway
While the main season for orcas and humpback whales lasts usually from October to February. Sperm whales are best spotted between June and August. This does not mean that these whales cannot be present in the other seasons, but the most frequent sightings occur during these times. Other whale species such as mink whales or dolphins live all year round along the coast.
How to encounter whales and dolphins on your own in Norway?
If you have little time and really want to see a whale, whale watching tours might be just the thing for you. However, if you have the time and patience, you may have your own personal experience with whales. Whether from the shore or in a kayak or canoe in the fjord, such encounters with whales are always something special.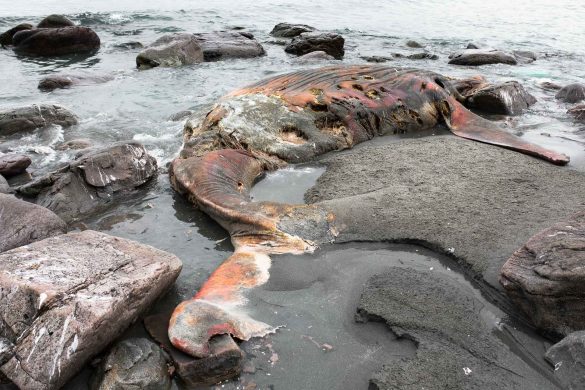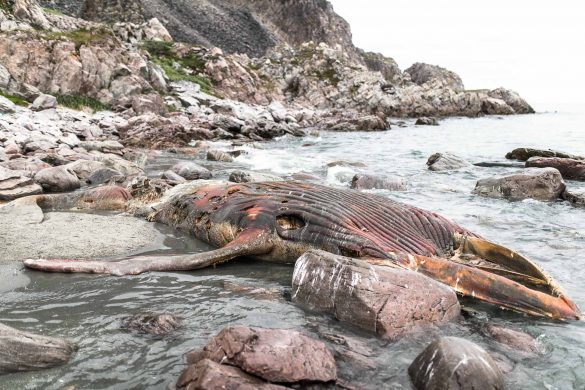 Lofoten
During winter and especially spring time you can encounter Orcas in the fjords of Lofoten all on your won. Orcas feed on herring and trail the huge swarms in the fjords. Imagine, sitting outside your camper with a nice cup of tea and a direct ocean view to watch a school of orcas hunting and playing arround. That is exactly what you can get in Lofoten if you are lucky. We had this experience first hand ourselves when suddenly a school of orcas appeared out of nowhere in front of us. Such encounters are not uncommon and Reinefjord but also the neighboring fjord coastline can be promissing. We had our encounter near Bjønnvika (68°00'20.0″N 13°15'49.5″E).
Orcas are known to travel around 40% of their time. However once they are in a certain area they are likely to return to the same locations once a day. Hearing about whale sightings is thus a good indicator where you can start looking if you head out on your own. Patience is key and eventually you'll be rewarded. If you want to get a closer look don't forget to bring your telephoto lens or a binocular. Watch out for the sharp fins emerging from the water.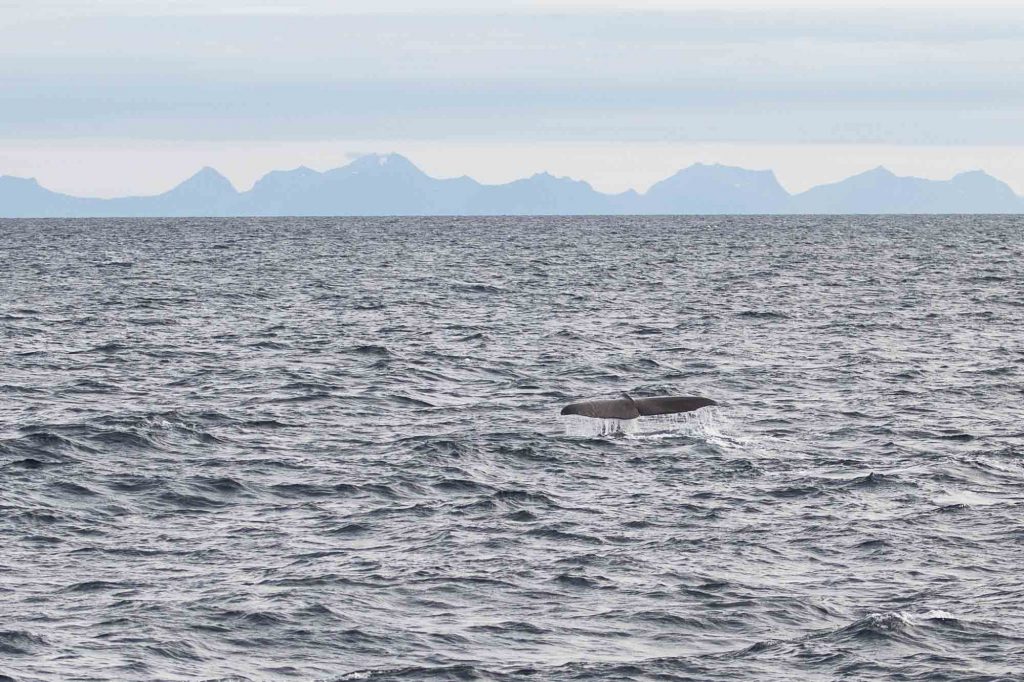 Andenes
If you are near to Andenes and want to try your luck on your own you might want to check the coastline along the little village Fiskenes around 10 km to the east from Andenes. This is a recommended area where whale sightings are reported frequently. There is also an observation tower where you can set up your short term base if you plan to stay for the day.
Encounter harbour porpoise and dolphins
Our most frequent encounters have been with porpoises and dolphins. These species can be found all along the coast and with a little patience they are very likely to be observed. Porpoise often hunt at dusk closer to the shore when the boat traffic is at its minimum. Those who are lucky enough and have time to stay for a while along a quiet fjords or stretch of coast are likely to have such encounters.
Porpoise are mostly on the hunt and recent studies show that these efficient hunters can catch up to 500 small fish per hour. Like most marine creatures, these animals also usually look to avoid people and times when the coastal areas are heavily frequented by motorized boats are not ideal.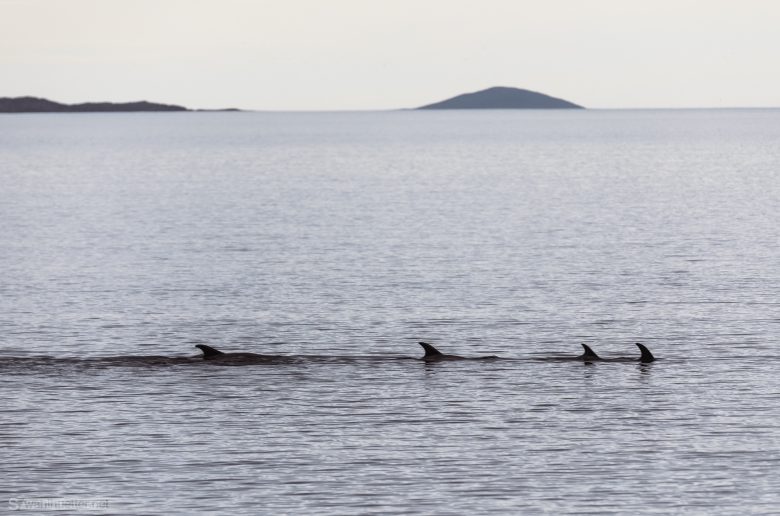 Often you can hear these animals long before you see them. When surfacing and pressing out water, they make a distinct sound when they blow water out of their blowhole that can be heard from a long distance.
If you have a sea kayak or kanu you can even get quite close. We had numerous encounters where porpoises just surfaced beside our boat while we were fishing or dolphins that came within a few meters to the shore next to us.
If you want to have such encounters, usually the best strategy is to spend a lot of time close to the fjords. Idealy you set up your camp somewhere along the coastline and spend some time there. Especially early mornings and evenings are good times. Also, these whales tend to visit same areas. If you hear about sightings of these animals, chances are good that they will come back there in the following days.