Finnish: Rusokärpässieni
Swedish: Rodnande flugsvamp
Norwegian: Rødnende fluesopp
German: Perlpilz, Rötender Wulstling, Fleischchampignon
Sci Syn.: AMPLARIELLA RUBESCENS, LIMACIUM RUBESCENS, AMANITA RUBESCENS VAR. ANNULOSULFUREA
height: 5 – 15 cm
cap diameter: 3 – 15 cm
months: July – October
colours: white flesh (turning pinkish upon pressure), pinkish to redbrown hat, grey scales
characteristics: white, pinkish ring on stem, grey scales, changes colour upon pressure
habitat: deciduous forest, mixed forest, parks
smell: neutral, mild, raw potatoes, soil
consumption: edible (after cooking)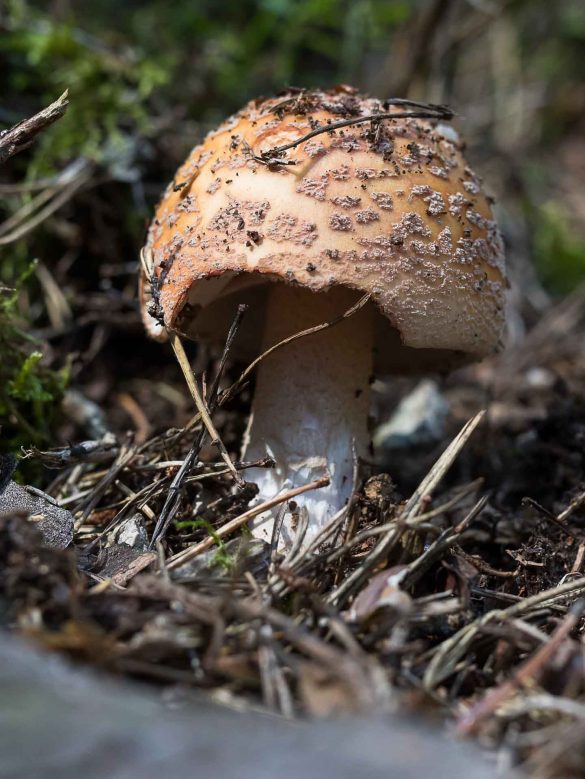 Description
Apart from the many poisonous and lethal species which the Amanita family contains, it also holds some edible and even delicious species. One common and widespread species is the blusher, named after its tendency to get a pinkish colour upon pressure or when cut or broken.
The stem is firm and stable with a bulging foot. The ring is white or pinkish usually hanging and grooved. The cap is usually reddish-brown to pinkish and has grey-white scales.
Be very careful not to confuse it with the deadly panther cap aka false blusher (Amanita pantherina). This is one of the most common and fatal mistakes. In younger stages of development confusion with the red or brown fly agaric (Amanita muscaria (var. regalis)) is also possible. In order to pick this mushroom with confidents you have to know what you are doing. Otherwise consequences can be severe.
Lookalikes
Amanita pantherina (false blusher)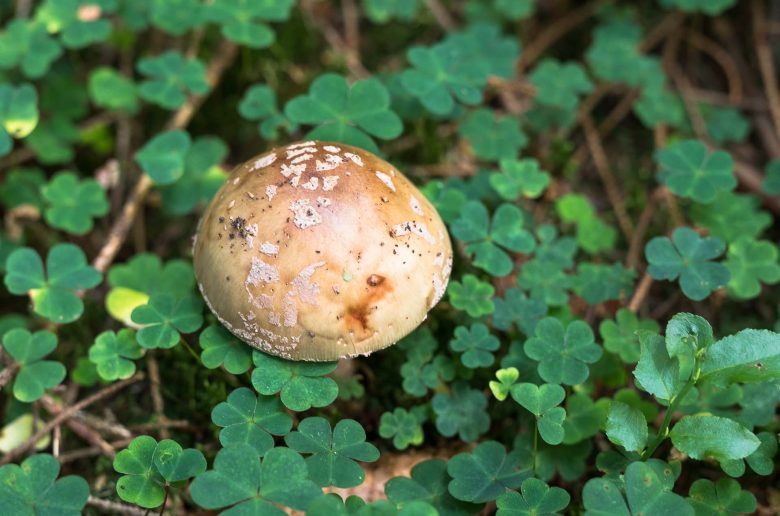 Notes
Notes for cooking: For kitchen use young specimen are most suitable.
We have compiled this overview with the best of knowledge and belief, but do not claim to be complete and reserve the right to make errors.
Learn more about poisonous mushrooms and mushroom poisons here
↓↓↓