Finnish: Talvijuurekas
Swedish: Enoki
Norwegian: Enoki
German: Samtfußrübling, Enoki
Other Scientific Names: COLLYBIA VELUTIPES
Description
This is one of the most underrated mushrooms out there. Some of you might recognize this one from where you can sometimes buy Enoki as bundles of long and thin white mushrooms in its cultivated form. Though, only few know that this is one of the most endurable winter mushrooms out there and even better – its quite common.
In their wild form, Enoki is a classic winter mushroom that usually begins its season after the first frost and can be found until spring. While most mushroom enthusiasts have long since retired in front of the warming stove, things are only really getting started for this one.
Its honey-coloured fruiting bodies often stand out in the monotonous winter landscape, For the foraging purists it is THE mushroom that complements the mushroom year. Occasionally the fruiting bodies have literally to be freed of snow and ice during harvest. Enoki usually grow in clusters. As decomposers, they are mainly found on wood from dead or damaged deciduous trees. As its name suggest, the wild form features a velvet stem with a dark base, which, due to its tough, rubberlike structure, can only be used as mushroom powder when dried. The lamellae are white to slightly yellowish, while the hat, despite its honey-colour, has a slightly sticky consistency. Mushrooms that are exposed to particularly strong weather conditions and low temperatures are slightly darker in colour from the centre on outwards.
Lookalikes
Due to the unusual season in which Enoki grow, confusion with other mushrooms is rather rare. However, a potentially fatal doppelganger is the potentially deadly poisonous funeral bell also known as the deadly skullcap (Galerina marginata) which is usually found mainly on coniferous wood from the end of winter to late autumn. As with all mushrooms take extra caution when foraging Enoki since a mistake can be lethal.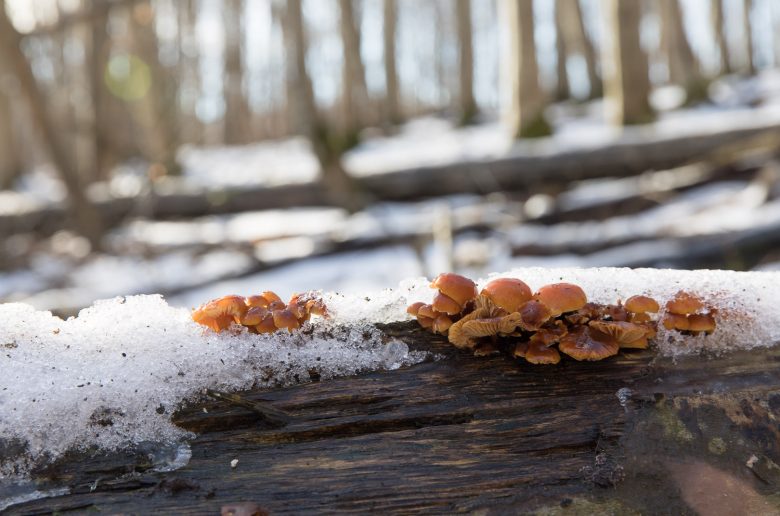 Notes
Notes for cooking: It's pleasant slightly sweet taste makes it an excellent protagonist for sauces and soups of all kinds. Enoki can also be dried and stored very well. They are a very popular component in Asian cuisine and are commercially cultivated and traded in many Asian countries as Japan or China. The mostly pure white-stemmed cultivated form is visually very different from its naturally occurring counterpart, but is equivalent in use and taste. In TCM these mushrooms are used, among other things, to strengthen the immune system, to revitalize in a state of exhaustion and to prevent or accompany cancer.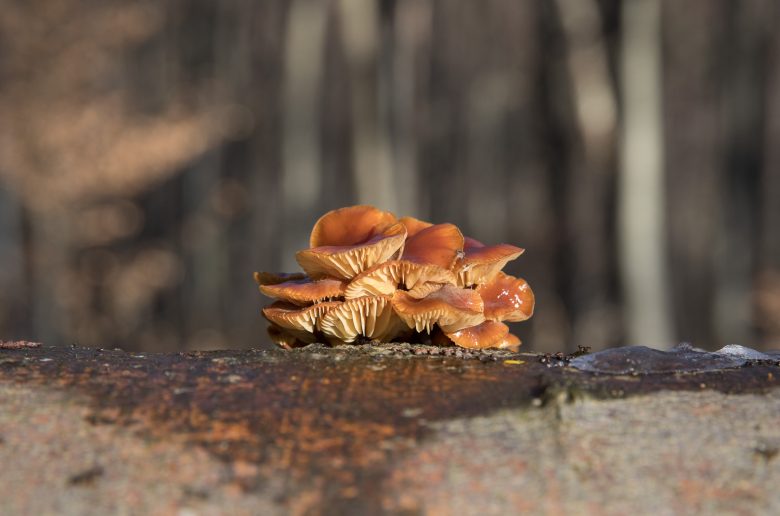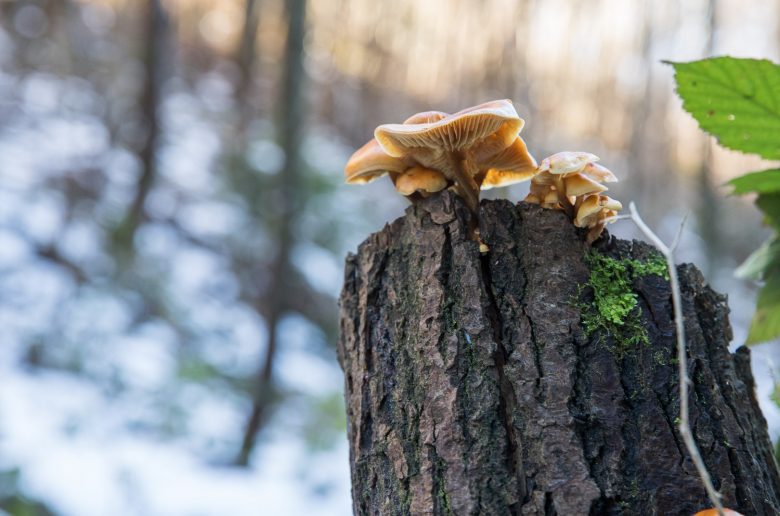 We have compiled this overview with the best of knowledge and belief, but do not claim to be complete and reserve the right to make errors.
Learn more about poisonous mushrooms and mushroom poisons here
↓↓↓