Finnish: Tammenherkkutatti
Swedish: Finluden stensopp
Norwegian: Bleklodden steinsopp
German: Sommersteinpilz, Eichensteinpilz, Herrenpilz
Other Scientific Names: BOLETUS AESTIVALIS, SUILLUS RETICULATUS, BOLETUS EDULIS F. RETICULATUS, BOLETUS EDULIS SUBSP. RETICULATUS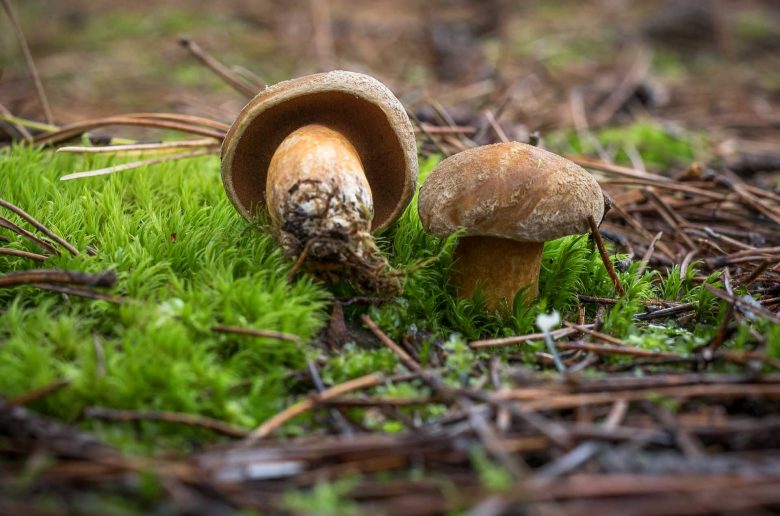 Description
This rich and excellent edible mushroom can be found in mixed and coniferous forests in autumn. Its eponymous velvet cap and the yellowish pores, which turn blue uppon pressure, make it easy to identify. Some describe the velvet bolete even as equal in taste to ceps (Boletus edulis). In any case, it is an enrichment for all mushroom dishes. They can also be dried perfectly or processed into mushroom powder.

The main collection time for velvet boletes begins with the humid late summer days and extends well into late autumn.
Lookalikes
Velvet boletes can be confused with other blue-colored mushrooms with pores such as the poisonous Scarlet-stemmed bolete (Caloboletus calopus) which, however, has a much reddish stalk with a net pattern. Ceps (Boletus edulis) and especially Summer bolete (Boletus reticulatus) are also  similar in appearance, but do not turn blue when pressed and have a net pattern on the stem. To a avoid a confusion with other bitter-tasting boletes such as the bitter bolete (Tylopilus felleus) a taste test is recommended.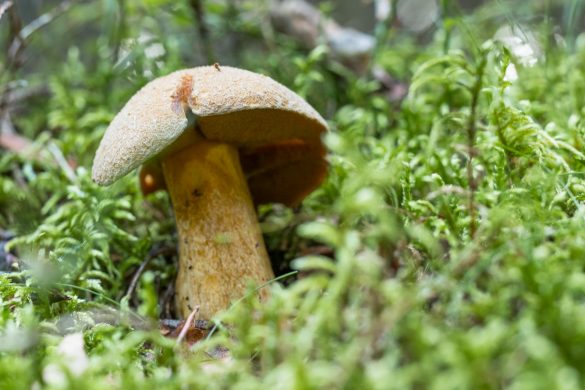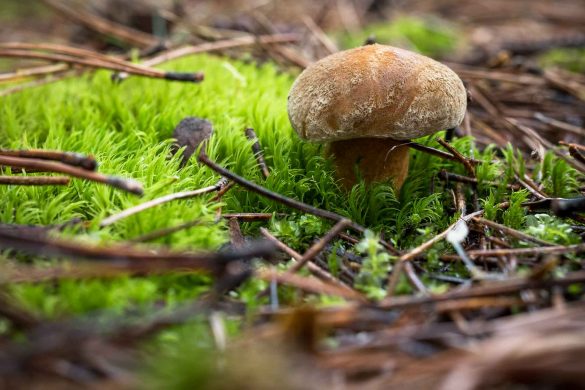 Notes
The downside is the still strong radioactive pollution in some regions. The cesium-137 is particularly bound by the pigments in the cap skin that are not found in most of the other classic edible mushrooms. So peeling off the hat skin can reduce radiation exposure. Before consuming these mushrooms in large quantities, one should find out about radiation exposure in the respective collection area.
Velvet boletes also contain xerocomic acid and are not edible raw. We therefore recommend cooking for at least 15 minutes.
We have compiled this overview with the best of knowledge and belief, but do not claim to be complete and reserve the right to make errors.
Learn more about poisonous mushrooms and mushroom poisons here
↓↓↓